Who doesn't love a grilled cheeses?! Now treat yourself and your guests with these. let us know which ones are your favorites in the comments section.
Recipes of the grilled cheeses we made for our last get together.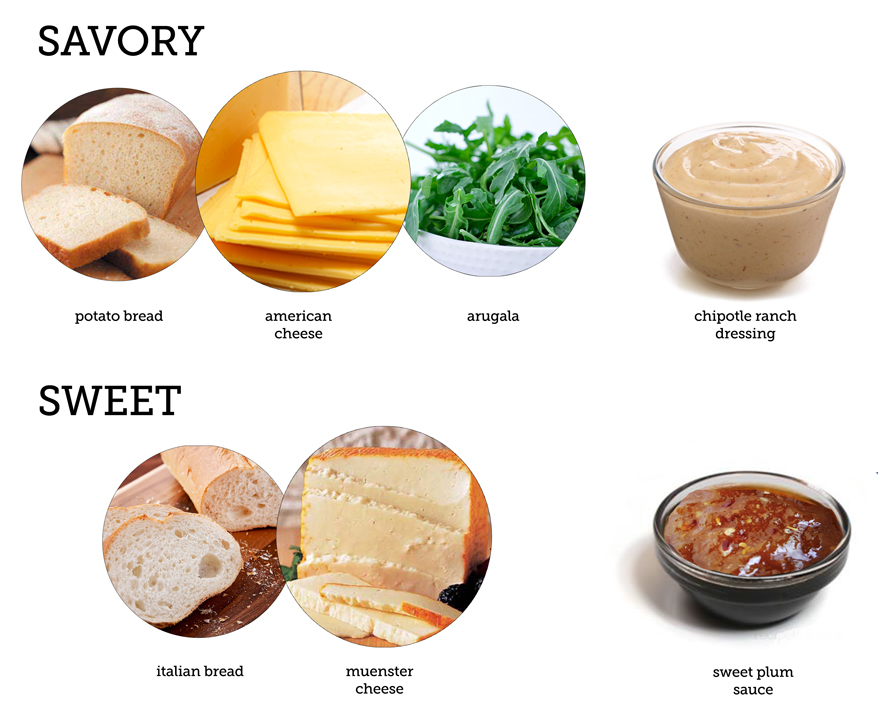 Instructions:
Layer ingredients and warm up in a George Foreman, toaster oven or in a skillet until cheese is melted. Cut vertically into three pieces and serve in a dish with it's corresponding sauce while still warm. Super easy and a crowd pleaser!
Share: