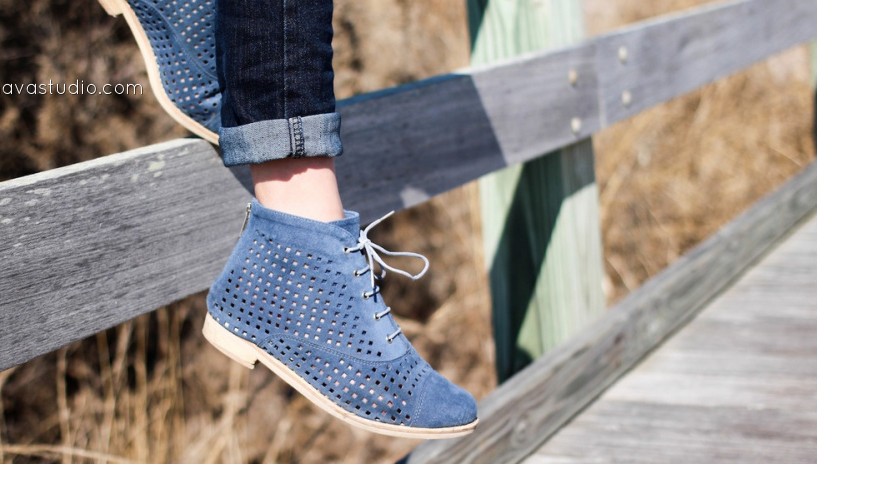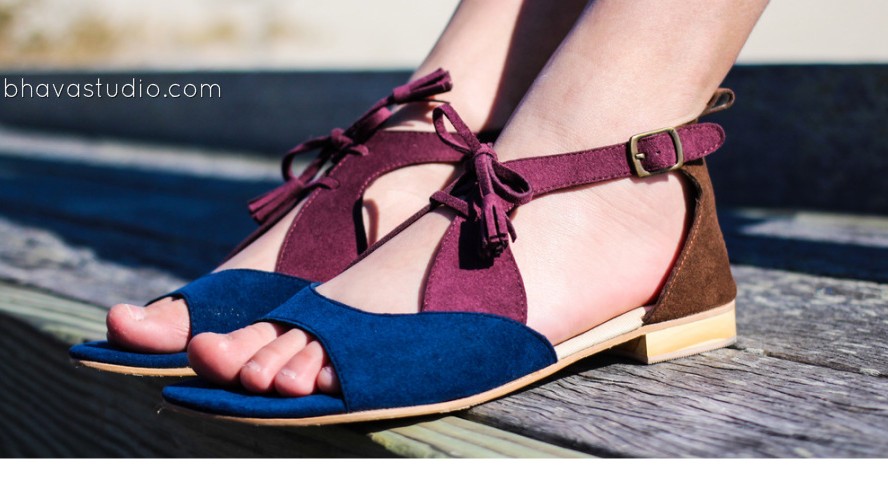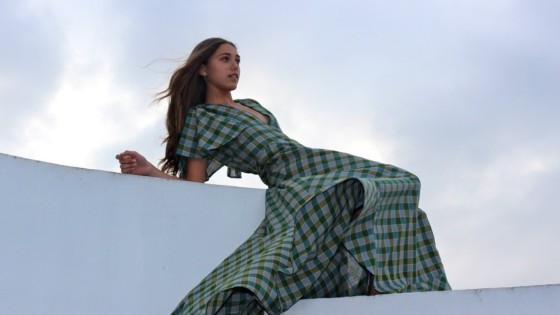 About Francisca Pineda
Francisca Pineda is an award winning fashion designer with over 15 years of experience designing apparel and accessories  for New York's top brands.  She is currently the creative director for luxury, artisan crafted accessory brand BHAVA, utilizing cruelty free, organic and recycled components. An advocate for ethical practices in the industry, she started the Ethical Fashion Academy in 2012, a community focused initiative that organizes eco-fashion events in New York City and a yearly hands-on Fashion Workshop in Costa Rica. Francisca is dedicated to the future generations of designers and mentors aspiring designers and fashion entrepreneurs via the Fashion Portfolio Academy.
Francisca Pineda
Bhava Creative Director and founder Ethical Fashion Academy
Who was key to influencing you (to start this type of business)? and why?

Starting both the Ethical Fashion Academy, and my footwear brand Bhava, was probably one of the easiest decisions in my life.  Both were launched to fulfill what I feel are urgently needed right now.  The Ethical Fashion Academy was created as a grass roots organization to help raise awareness of the fact that our decisions as consumers affect the lives of others all around the world.  We stared with free local events in New York featuring the leaders who are pushing the agenda forward. We also promote and feature the many talented designers who deserve recognition for not just talking about, but doing what is right.  The academy has evolved to include local Sustainability tours and most recently an intensive 10 hour weekend Ethical Fashion Business Boot Camp, all of which have sold out, and are creating inspiring communities of creative entrepreneurs whose level of commitment to design and ethics are inspiring to witness.
---

What were you doing before you launched your businesses and what was it like to take that leap and start your own business?
Before I officially launched Bhava I was overseeing all categories of accessories and licensees for a large corporate NY fashion brand.  It was the position I had worked my whole life for, but it came to a short stop as I developed a sensitivity to the toxic chemicals used in the processing of leather.  For the first time I started learning about the dark side of the fashion industry which is not what we see in the beautiful glossy images in magazines.  Most mass market, and fast fashion brands contribute to some of the most polluted and poorest parts of the world.  Once you start to uncover the lives of those affected by this system, it's hard to enjoy the feeling of a "good bargain".  AlJazeera recently did an investigation in Bangladesh about the leather industry which is basically creating "dead zones" that are uninhabitable and considered amongst the most toxic places on the planet.  Most of this leather goes to Italy for manufacture into "luxury" goods.  When death, disease, and environmental black holes are the result of fashion consumption, the definition of "luxury" needs a serious evaluation.
---

Most Pivotal moment of your career so far?
Hmm, that's a tough one.  Everyday comes with a new surprise, press, and financial wins of course feel good, but the moments that I connect with most are when I'm with the amazing like minded designers that I've had the pleasure to meet on the journey.  I love the people involved, wether it is a happy customer who loves her shoes, or inspiring a new designer with a start up, these are the moments that truly make it all worthwhile.
---
What is one risky business decision that you made that did or didn't pay off? How did you come to that decision?

Great question!  I have two:  pre-buying a lot of material so that we can meet the trend of immediate deliveries, and investing in our firs trade show in Amsterdam.  Every step of the way from purchasing the flight, made me a little nervous, but the experience was worth it.  Although we already had a few European accounts, we did land some new orders, we probably so far broke even from that, in hind sight, I would have waited till I was in business a little longer, and researched that particular market a little better.  Our next international trade show will probably be in Berlin, as there is a lot happening there in terms of ethical fashion.
As far as pre buying the material, since we use this same material and our customers love it, so that risk was worth it.  Just be very careful you choose a season less color if you go this route.
---

What does a typical day look like for you? Do you have "normal business hours"?

No, I am a night person, and definitely work 7-days a week.  However, I still always make time for my family, I am very close to my nieces and it is important for me to be a good role model for them.  My niece Cora made my day yesterday when she said that for her birthday she wanted a kit of organic make-up and to go on a vintage shopping trip.
On a typical day I get up around 8:30-9 reply to some urgent e-mails Do a few personal Ayurvedic detox rituals and start my day with a glass of water with lemon. Then start to tackle my to do list which can include working on product development, e-commerce, and following up with retail partners.  I often have events or appointments in the city in the afternoon and evening. There is always more that can be done, but I value a healthy work life balance so I try to always get 8 hours of sleep and time to make my daily green drinks.
---
Financially, what is your approach to that side of the business? Funding, tracking, taxes? (Any tips, or experience you had dealing with the money part of business)
Automate as much as possible. Have all funds go into and out of one checking account and so all cash flow can be easily tracked.  Today there is practically an app for almost all small business accounting functions, so in some ways starting a small business has never been more accessible.
---
In terms of your network, What inspires you when designing new pieces?
To be honest, I design the pieces I personally want to wear.  They always have to be comfortable and current, but always have a little touch that makes them unlike any other shoe designs in the market.
---
There is a real push for locally made as the most eco-friendly product, But you took another route to work with artisans in other countries.  What do you say to the local-vores about how your product is still very eco-friendly even when it needs to be transported?
Personally, I know and support many of the local apparel and jewelry designers  here in New York, and if I was in apparel, it would definitely be made local, however  footwear that is made in the USA is much harder to develop than apparel and jewelry.  Mostly because the industry that supplies the components such as heels, and lasts does not exist. I am a member of a local shoemaker's group in Brooklyn so I know this to be the main issue with manufacturing shoes in the US.  The shoemakers that I know  make shoes by hand in Brooklyn, and are amazingly talented craftsmen. for them to earn a living wage, bespoke shoes must sell for at least $1,500.
For those that want to support local shoemakers, please visit Brooklyn Shoe Space on weekends to see all the steps and labor involved in making quality shoes, these people are artists who have my absolute respect and admiration. Right now my shoes sell all over the world including Belgium and Amsterdam, so although I am a NY based designer Bhava is an international brand and our distribution is not limited to NY. To me sustainable design means using materials built to last with as low environmental impact as possible. I choose organic lining to support the organic cotton farmers, but also because our skin is our body's largest organ and designed to help the body eliminate toxins through sweat. When we expose our skin to the many carcinogen, synthetic, and toxic chemicals they get absorbed into the blood stream bad over time, you may think they did not affect you, but what we are seeing is that these chemicals have effects on DNA. the recipients of the side effects are the babies sharing the same blood stream as their mothers in the womb, at a critical time in their neurological development.
---

    What are some of your favorite eco-products? 
Definitely 100% organic argan oil for face moisturizer.
---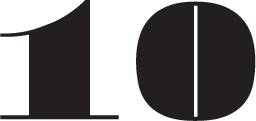 Where do you see your company in 5,10 years?
We are aiming for a slow and steady growth.Definitely expanding the assortment into bags and other categories within 5 years, but ultimately we'd like to be amongst the first ethical fashion brands that got he mainstream to think about what they are buying and the impact they are making in this planet.  
---
What was the best advice you have received? 
You always here people like Richard Branson talk about building a business with passion, and at the end of the day I have to say this is true. Working for yourself as a one woman show in the beginning  requires a lot of Time and effort, and sacrifice.  If you don't love or believe in your mission it will show .
Share: