About Make Up By Alia
Alia's attended The New York Institute of Beauty in Long Island. From there, she worked side-by-side with the prestige artiste, Laura Mercier, and multiple national cosmetic and skin care companies. And, trained Sephora employees regionally for the LORAC brand.
Twelve years later she has diversified to working with brides & wedding parties, women looking for that extra touch for a special event and educating women on the art of applying makeup either working locally in salons in Long Island, or traveling for clients all over NYC with her wide range of knowledge in the industry.
Q&A Session with Make Up By Alia
What sparked your interest in make-up application?
I grew up working in salons so I kind of was always in the beauty industry. When I turned 18 I realized I didn't know how to apply makeup so I took a few courses. I immediately fell in love with the art of applying makeup and seeing how good I make people feel. Its been a wonderful career ever since!

Did your New York upbringing influence your personal & artistic style?
It did influence me but I do have to say traveling influenced me more. Europe .. Middle East.. seeing beauty in all different ways.

How did you decide to work in the bridal industry and supply personal services vs working at the counter?I've done both and at the end of the day I enjoy working one on one with brides and wedding parties. Working at the counter taught me extensive product knowledge and it was great to work with women from all over, which broaden my skills.
What is your typical daily skin care routine?
Good face wash and light scrub morning and night. SPF30 daily hydrator during the day and at night I layer 2 different anti aging serums.

Most pivotal moment of your career so far?
It was a hard decision to leave my counter jobs and go out on my own. When I finally did it, I opened different doors and expanded myself and was very happy with my decision.

What does a typical day look like for you? Do you have "normal business hours"?
A typical day is always different. "Normal business hours" I guess are on weekends! The day could start at 5 am or 9 am depending on how many people and what time the bride is getting married.

What is your "day-of" ritual for brides?
I usually have met the bride before hand, so everything flows pretty easily the day of. There really is no ritual per se but it always starts with a skin care regimen.

What other types of services do you offer other than weddings?
Eye brow shaping, skin care consultations, and soon I will be offering extended services such as facials and skin care treatments.


    We've seen nail art and now brow art, what do you see as the new trend in experimental make-up on the runways?
Lately I have been seeing a lot of art deco inspired makeup.. rich and bold colors. Dark makeup for both lips and eyes, which is usually a no-no but there are no rules in fashion!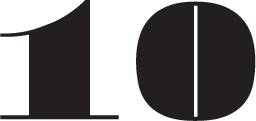 For someone just getting started, how did you build a portfolio?
The best way to build a portfolio is to start with a few models, friends or family, have a good camera and practice as much as possible. Look up makeup styles online and recreate depending on which direction you want to take in makeup.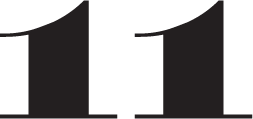 What was the best advice you have received? (or a bit of advice for the  reader)
Some good advice, be an individual and don't follow trends, make them! Find out what makes you special and unique and play off that!
Share: