Boy has it been cold! Snow storm after snow storm would really suck if it weren't for all these tasty drinks you could make to heat you and your guests up. Try any of these three warm cocktails and let us know which ones are your favorites in the comments section.
Spiked Hot Chocolate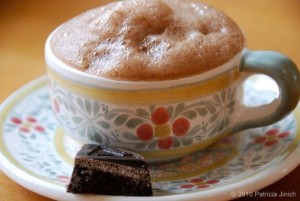 Ingredients
2 cups milk and/or water
4 ounces Abuelita's Hot Chocolate
1 shot of Patron Tequila
1 teaspoon vanilla extract
Dash of cinnamon for garnish
In a saucepan, add the milk or water with the rest of the ingredients. Set over medium heat until the chocolate has completely dissolved and the liquid is simmering.
Remove the pan from heat, and if you so are inclined, beat with a whisk or molinillo stir until the hot chocolate has a thick layer of foam on top. Or get one of these milk frothers that the hubby bought me.Serve while very hot.
BONUS: And if you really love hot chocolate you can check out the Hot Chocolate Festival
---

Coffee Rumchata
Ingredients
2 parts Cafe con Leche
1 part RumChata
Serve either iced or hot.
SOURCE: Rumchata
---
Fistful of Bitters
This warm drink concocted by the beverage director of Birmingham, Michigan's Bellapiatti is an Italian-inspired hot toddy that mixes Averna Amaro and Cocchi Barolo Chinato, while its name pays homage to old spaghetti westerns.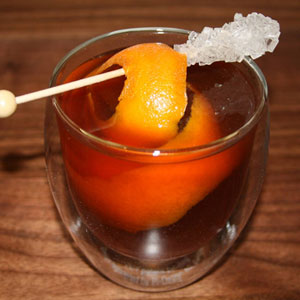 Ingredients
3/4 ounce(s) Laird's Old Apple Brandy
1/2 ounce(s) Averna
1/2 ounce(s) Cocchi Barolo Chinato
1/2 ounce(s) fresh lemon juice
1 dash(es) Regan's Orange Bitters
Hot water
Long orange peel
Sugar swizzle stick
Pour into a glass all of the ingredients (brandy, then Averna, then Chinato, etc.) and top with hot water to taste.
Garnish with orange peel and sugar swizzle stick.
Photo Source: UnitedwithLoved.com
Share: