We met the talented Stefani McDade while looking at her work at the Pancakes & Booze Zombie art show. Originally from Minnesota, Stefani is a freelancer/illustrator currently based in New York. Since 2003, McDade has been a full time artist. McDade's magical illustrations include beautiful colors and unique characters she also creates fun bird masks.
Q&A:

When you were a kid, what did you want to be when you grew up?

Initially I wanted to be an animator. I grew up really interested in animation and claymation but as it became more digital I lost interest and stuck to regular illustrations.


What sparked your interest in art?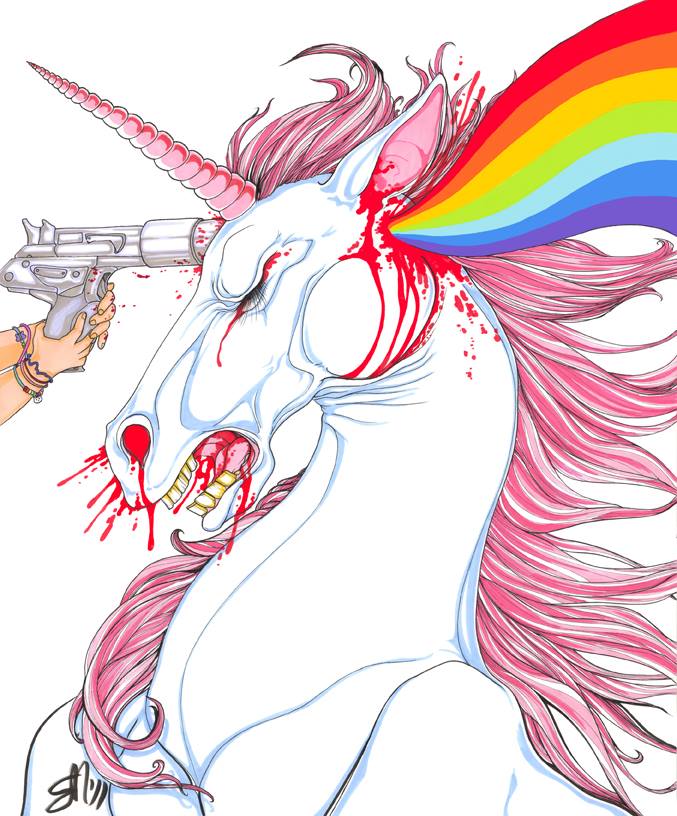 It was kind of automatic, I began trying to paint and draw at age 3, if not even earlier. It was just a talent I always had, but I think it runs in my family to be both interested and skilled in types of art, so there might have been some motivation to start, or at least encouragement once I started

You recently moved from Minnesota to New York this summer. Has the move had an affect on your art inspiration or career?

It hasn't changed drastically, I worked on art daily both before and since I moved, I've always been very motivated no matter where I lived, and that's a key to it, you can't move to NYC as an artist and hope it will make you inspired and motivated when you don't feel that way where you live now. Although I knew artists here already, and have had my work on display since I moved here barely over 6 months ago, it was to be expected that starting over again here would slow things down for me a little, but it's given me time to begin to build a new illustration portfolio, so I put to use even the inevitable slow period of moving to a new state.

What was your most pivotal moment of your career so far?

When I began getting my work into galleries, in newspapers and on magazine covers throughout the Minneapolis/Twin Cities area a few years back. After displaying my work among larger groups at more casual events, and local shops up until then, it was very nice to have that experience before moving to NYC.

We met you at the Pancakes & Booze art show. What is your favorite part of showcasing your work?
Hearing why people like it, and being told they recognize my work and have seen it before, even remembering certain pieces of mine. Those sorts of things mean more than selling any piece or print does. It's very rewarding to be able to fund my art off it's own sales, but what means the most to me is my art being enjoyed by someone else.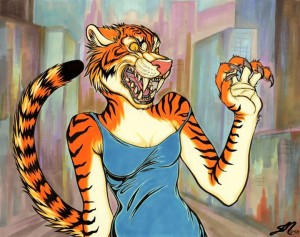 Since 2003, you've been a freelance illustrator. How is your approach different for paid gigs?
2003-2005 was when I first began having the opportunity to sell my work at art events, and when I began studying art formally, so that was a really important time for me. So far I haven't participated in events that paid me to show up, more often than not participation is free or very reasonable and I take home a percentage of my sales. When it's an event I have to pay a reasonable fee to get into but I get 100% of my own sales to take home, I tend to bring a variety of prints and posters, but when it's a gallery, which tend to take a percentage of sales but insist on nothing up front, offer free entry for artists, and discourage prints, that's the only time my original work is on display. As far as events that I pay a flat rate to enter my work in, or events that encourage a number of tickets sold by each artist to pay their way in, I generally avoid those.

What inspired you to create your infamous unicorn masks?

Well, I don't make unicorn masks, just bird masks, except for one exception that I made for a specific event back in Minneapolis. I make mostly wearable feather pieces for other artists to borrow for their own ideas, and so far I've had a lot of success with that considering I put most of my effort towards displaying my illustrations, and in comparison my wearable art rarely gets shown, although I plan to even that out into NYC shows. The inspiration isn't as specific as it is with my illustrations, aside from my interest in the texture of feathers and certain fabrics, I feel as though my wearable art is purely aesthetic, an outlet I don't get or get to experiment with when illustrating.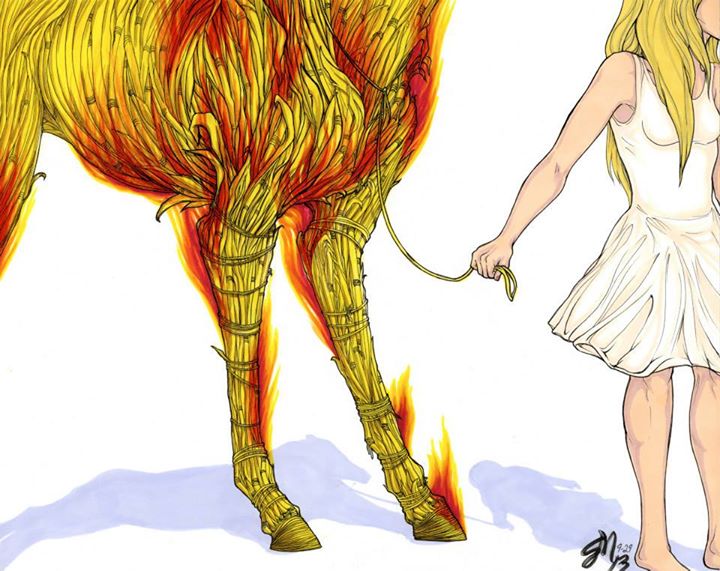 Where do you see your career in 5,10 years?

In 5 years, most definitely having my work in emerging artist or non-profit galleries in NYC. In 10 years, if not sooner, having my own personal studio/gallery in the area, while getting into larger galleries. It's a goal of mine to eventually have my art sales as my only income. I don't set dates for goals as much as I make sure I'm always moving forward.

What was the best advice you have received? (or a bit of advice for the reader)
I'm not sure there was ever any one outstanding bit of advice, I tend to try to remember little inspirational quotes from artists from all time periods and types of art. I can say that generally, don't live how you most enjoy right now as much as you should live how you'll most be okay with later, but otherwise don't take time into consideration, ignore everything you can't control, which is very little, time and age being possibly the only things. Don't value the time it took as much as you should value how you spent your time. Don't compare your life to the achievements of other artists who lived totally different lives that you, the least adventurous thing you could do as an artist is to try to have someone else's adventure. Work on your art every day, even just for 5 minutes. Avoid free time, even if you simply spend it reading about other artists or flipping through images that inspire you.
LINKS:
artofsamcdade@gmail.com
https://www.facebook.com/stefani.mcdade 
Share: