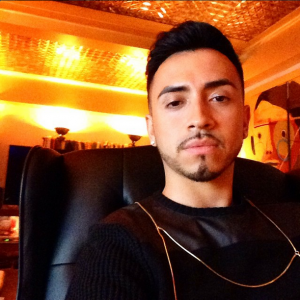 Salvador Vega is a graphic designer, illustrator, and artist. Graduating from Fashion Institute of Technology with a BFA in graphic design. Salvador also happens to be my former intern at Time Warner from 2008-2012. Since 2012, Salvador has been Account Executive/Graphic Designer for HAP Marketing Agency in the Colgate-Palmolive LATAM department.
On the art front, he recently started his Instagram account @sv_pinups showcasing his bodacious Pin-Up girl illustrations. He's also been featured at exhibitions including "The Art of Fashion" and Keriann Correia's 2013 Spring Fashion Show.

When you were a kid, what did you want to be when you grew up?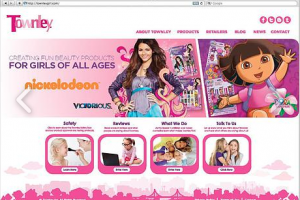 As any illustrator, drawing all the time before I could even write, the dream was to be an animator for Disney, dreaming to create the first Hispanic Disney princess. (Maybe I still have a shot!)


You've done corporate work, fashion work, and personal art, what would you say is different about the way you approach each?

Each has its own different challenges that I take on 110% each time, but are alike in that quality is important for all executions. Corporate is essential to pay the bills, fashion and personal art fuels my creative mills.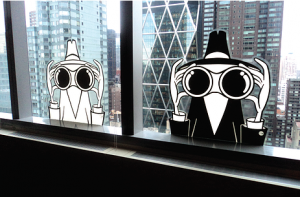 Corporate work's challenge is having to please groups of people, and being able to let go of your own personal vision enough for an approval. Branding and guidelines cage in all creative liberties, and learning to realize that one graphic designer isn't going to change a whole company's taste just because I think it looks good, was the hardest. Now it's: give them what they want, work is work.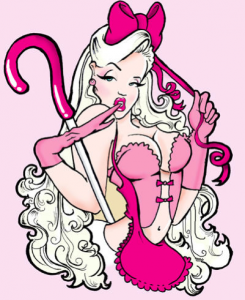 Fashion is tricky due to constantly changing trends and either you're all in or all out. The dream for me continues to be to graphic design in this industry, which is still a possibility. That was the plan by going to FIT to works towards a career that would merge graphic design with fashion. In this unpredictable dog-eat-dog graphic design world, I have been led in different directions from media, to fashion, to licensed cosmetics (I was almost so close here) and currently toothpaste. Each have expanded my horizons which I am super grateful for, but I have never lost sight and still am keeping my eye out for that dream graphic design job at a haute fashion company.
My personal art is by far the hardest, as I am my harshest critic. I have an overly ambitious mind, where I try to set the
bar higher each time. If that eyebrow isn't right, body body pose is odd, the shape of hair is too big, the colors don't pop, the fabric isn't draped right, and most definitely if it doesn't exude an overwhelming amount of sex, it's not a go. Whenever I get into it, I always wish there were more hours in the day to truly dive into more of my own art, but now I am making it happen.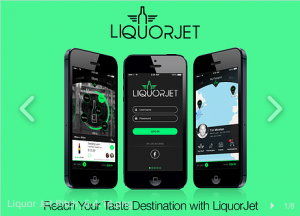 How does working for large corporations affect your art for fun?

It's my breathing outlet, I realize that it helps to keep me sane. It's a reminder that life should be full of doing the things you really like to do. Also I get a kick out of riding elevators with corporate tie snobs and sitting in boring meeting with heel clackers, and knowing that my pinups sketchbook is riding with me in my work bag. That keeps me alive and motivated to get through the workday and be able to come home to my own projects.

In 2012, you participated in the Keriann Correia's 2013 Spring Fashion Show Empire Hotel. How was that experience?

That was great to do because Keriann's fashion line is pinup at its finest. It was definitely fitting for my kind of art and an honor that she would let me collaborate with her. I was able to pitch my best friend as the makeup artist for the show, and the energy of artists and just enjoying the process of it all was so thrilling. I love when artists can all come together for a good time and showing off their skills in a friendly way. At the time I was also very heavy into watching Gossip Girl reruns, and being able to have an art show at "Chuck Bass's" Empire Hotel, by Lincoln Center in New York City definitely was the cherry on top.

You work for the Hispanic Advertising & Promotion marketing agency, do you think there is more diversity in media with this growing market?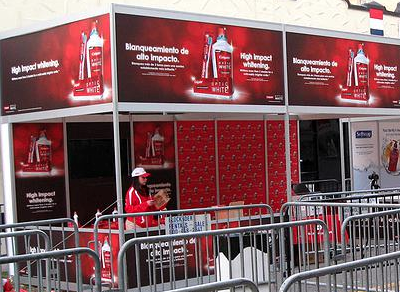 Over my few years of working at my Hispanic agency, it has opened my eyes as to how powerful the demographic is on a worldwide level. It is definitely a market that is being catered to so much more in digital, print, commercials, and talents. There is an abundance of insight, marketing knowledge and data that proves how successful it has been to work in the multicultural sector. Its impressive growth is HAPpening and you can definitely expect a lot more bilingual messaging and Hispanic talents in mainstream media in the very near future. I do think it is unfortunate that many companies are just now tapping into the multicultural markets, which have always existed.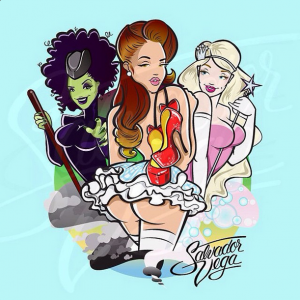 How did you come up with the idea for your curvaceous pin-up girls?

They have been in development since grammar school, when I would befriend girls with drawings. I grew up in an urban inner-city environment, and not to generalize, but keeping it real, girls around my way, fancied the bigger "assets". It's a culture I grew up in, and just seriously appreciated, even as a gay man! I love beautiful women, curves for days, makeup, accessories, skin colors, costumes, fashion and I express this through my pinups. But I think deeper than that, I am attracted to the power of female sexuality, and how it can have a hold over men and women. I appreciate how it can range from attracting and enticing people to making them feel uncomfortable or in disdain, or plain jealous. Any reaction is a good reaction, and means you're doing something right. I do want people to know that I am not in the field of demoralizing women or exploiting the female sex, in my genuine mind and artistic approach, I just like to make beautiful images, and they are all just beautiful. Not everyone will agree, but it won't stop me from creating my art.

Where do you see your career 5, 10 years from now?
I do see myself continuing to design or art directing, it will always be a part of me. I think the reason for my recent dive into pushing and creating more of my personal art is to see what my art which is currently a side hobby can take me. If I could draw and create pinups for the rest of my life and make a living off of it, would be a dream. But I'm a smart man, I'll keep the 9 to 5 in the meantime to fuel my future dreams, I'm not naive to think I've got sudden gold in my hands. In 10 years, I see myself still in NYC at a fashion house working on a creative team, while paying off a large art studio in Cali, creating prints and having a successful pinup business.


What was the best advice you have received? (or a bit of advice for the reader)

The best advice I have ever received are 2 statements: For life: Never let them see you sweat! Even at your lowest, you present yourself with tons of confidence. People use your insecurities to their advantage, so just stay cool and collected. If you don't take yourself seriously, don't expect the next person to. Never let them see your struggle or share your failures on your journey with everyone. At work: Always throw the ball back in their court. (this one from Laura, herself) Make sure you are always one step ahead and always done with your portion of work. Enjoy that feeling of "I'm-waiting-on them"!
LINKS:
http://www.salvadorvega.com/
instagram.com/sv_pinups
Share: