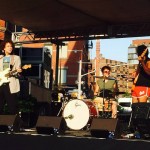 Rhino House Band began in South Brooklyn, where Ricky Demetro, Danny Anderson, Steven Bartashev, grew up as a trio of childhood best friends. Rhino House Band quickly reached the top of the music scene in New Paltz, where their frontman, Ricky,  attended college. As they performed, they gained a following through their energetic live shows (which sometimes included drunken political rants by their outspoken bass player, Danny) and their on-stage humor and approachability. Convinced that they're "just normal guys who love to play," they reject the blasé attitudes of most indie bands, and they take on a chilled-out, underdog stance, partying with the crowd immediately after their set.
Rhino House Band's Schmucks From South Brooklyn is due to create a monumental buzz across indie blogs, even more so than their Golden Summer EP did last year. The fervor surrounding the band has to do with their distinct take on indie, which lies somewhere in the realm of clean garage, power pop, and classic rock n' roll. Expect bright, high-pitched Stratocasters, Motown-inspired funk grooves, and kinetic, shell-shocked backbeats, all brought together by the hookiest pop of recent years.
Their debut LP, Schmucks From South Brooklyn, will feature the affability that brought them the raving crowds, but will also explore a deeper, more introspective side to the band. The group displays an overwhelming confidence that Schmucks will be not only the year's breakthrough record, but will also put "South Brooklyn" on the map–It's a testament of themselves.
Be sure to check out their Youtube channel and subscribe!
Q&A:

You've been best buddies since childhood, have you always known you wanted to be in music?

Ricky: I was born tone deaf. No rhythm, no sense of pitch whatsoever. I got into 60s music in junior high school and picked up guitar and taught myself. Eventually I auditioned for a psychedelic punk band, and that's where I met Steven. He was the drummer in that band, it was called Private Pile.
Steven: Yeah, and I met Danny in high school. He was wearing an Iron Maiden shirt first day of school, so I knew we'd be destined for friendship.
Danny: And also, I didn't always want to do music. I did a bit of stand-up comedy, and went on the road with Ricky and Steven and their old bass player as a roadie and a comic.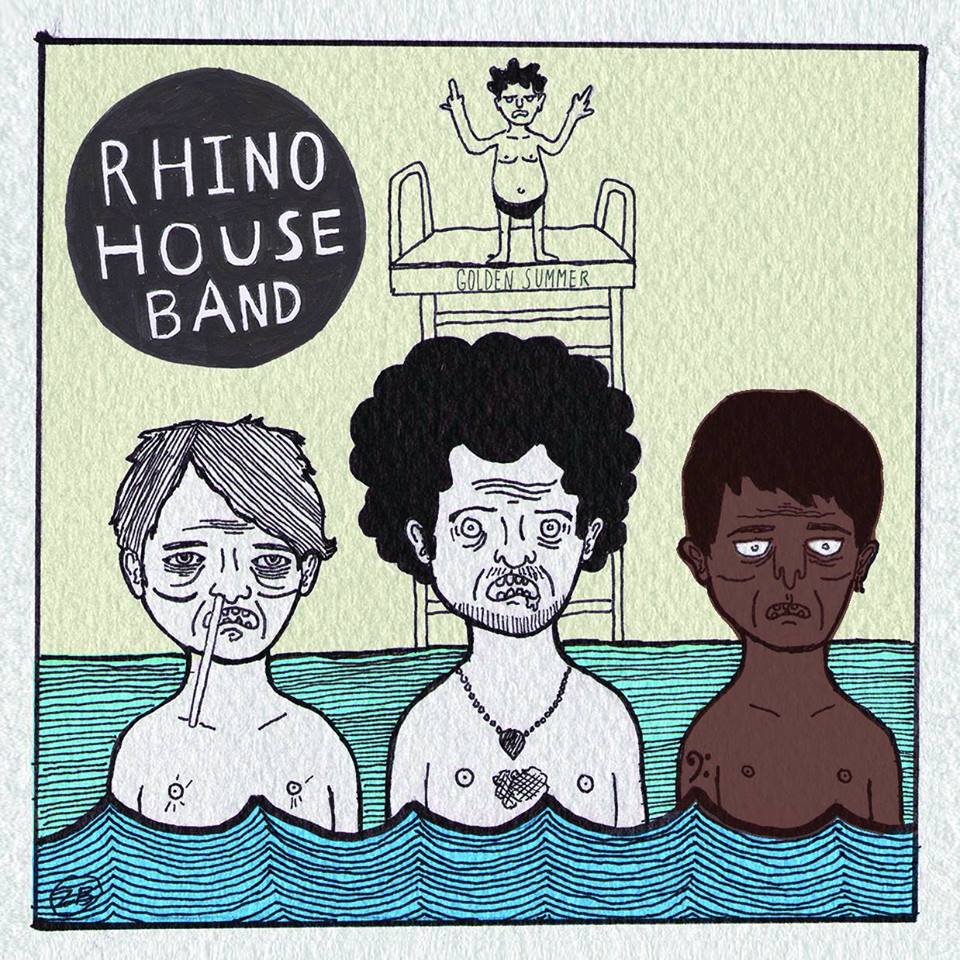 What So why Rhino House Band? What's the origin of that name?

Ricky: The name started at an apartment above a Rhino Records in New Paltz, known among our friends as the "House above Rhino." We played our first show there, and at the time we still didn't have a name. The show went well– people were jumping up and down with such enthusiasm that the floor almost caved in.

Steven: So, out of necessity and laziness we became Rhino House Band.

Do you think Brooklyn has had an influence on your music?

Ricky: No, none whatsoever. The only part of Brooklyn that exists in people's minds is the "hip" part, and we were cut off from that completely: we're the natives. And there's not much going on where we're from. But if you listen to "Stopping in the City" off of our last EP, Brooklyn has found its way into the lyrics.

Why did you form your band? What inspired you to make music together?
Steven: Ricky and I really hit it off when we first met, so making more music together just made sense. If it ain't broke don't fix it.

You guys hit the road for week-long spring break tour stretching from New Paltz, NY to the American Midwest, how was your experience?
Ricky: Great. Everywhere is different than Brooklyn. But it's crazy what's allowed to pass for a "city" these days. You can count the number of bands in Milwaukee on two hands. Which is weird compared to where we're from.

How has your music evolved since you first began playing music together?
Steven: Our first band was a big mess of noise. I mean that in the best way. As we kept writing, we starting writing more digestable music. Pop-rock, kinda like on our EP. Now I think we've reached a new point that is truer to ourselves.

WWhat has been your biggest challenge as a band? Have you been able to overcome that challenge? If so, how?

Danny: Same as any other band: getting noticed. We don't come from privilege, and everyone knows that gives you a huge head start in music. We're just a few schmucks from South Brooklyn, and no one cares about us really. Getting someone to care about this band is hard, and discouraging at times. Have we overcome that challenge? I think we're overcoming it. I hope so. We'll see how our new album goes.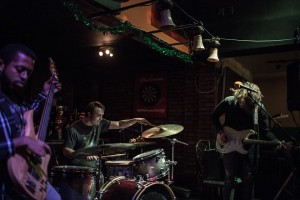 What are your fondest musical memories? In your house? In your neighborhood or town? What is the best part about playing music together?

Ricky: My fondest memories are the first time Steven and I jammed on "Good Times Bad Times," and that Rhino House show where we got our name. I also have a fond memory of the time we played in Beaumont Texas, filled with rednecks in cowboy hats and boots with spurs. I thought to myself, having come all the way from Brooklyn to this one-horse town in the middle of nowhere, "what the hell are we doing here? These people don't want to hear us." But they loved it. We sold a whole bunch of merch. And to make things even better, we were followed by a Japanese band on tour that was the most grooving thing I've ever heard. Shout out to Otonana Trio.
Steven: Yeah, I remember at one Rhino show people started throwing plastic bins at me from the second story. I found out afterwards that they were about to throw a snare drum at me, but luckily someone stopped them. I still don't know if it was out of partying or hatred.
Danny: The last tour we did in the summer was my first time as their bass player. I learned the set in a week and hit the road. It was an unbelievable experience. Glad it worked out!

What advice do you have for people who want to form their own bands?
Ricky: I would say do it for fun and for love. If you do it because you want to be cool, or you want people to like you, you will be disappointed. If you're looking for validation, it will never be enough to keep pushing you forward. You need to push yourself. You need to do it because it's your art, and it's what you love to do, rather than doing it because you want to get attention from people.
Danny: Totally. The vibe between the band members is way more important than anything else. Get your friends together and start making music.
Steven: Don't suck!
LINKS:
https://www.youtube.com/channel/UCwVqxcvj4ilMJVJ1jzPGA8w
https://www.facebook.com/rhinohouseband
Share: