Justine Strut is as fierce as the city she hails from. The 24 year old singer, songwriter and performer was born and raised in Bronx, NY. Once she was entered into dance classes as a child her passion to perform was discovered. Justine began training at Kips Bay Boys and Girls club in many styles of dance, soon joining their senior company, K Company, and performing throughout the tri-state area. During that time, Anthony Rodriguez invited her to La Santa Luz dance academy, eventually becoming a backup dancer for her mentor. Justine took the opportunity of performing for a solo artist to learn everything that she could about music and the industry.
While still focusing on dance, at 16 Justine booked her first big job dancing in a dual music video for Reggaeton artist Don Omar. She always kept perfecting her many talents. To further her dancing abilities, she took classes at Broadway Dance Center. To become a better singer, Justine regularly attended Vocal coach, Craig Derry', nightly vocal lessons. She kept working on original music as her dancing career included featured in commercials, music videos and live performances for several artists, most notable being Madonna. During this time Justine joined Atlantic City's longest running casino show, The Almost Angels, where Justine gained the confidence to ignite herself as a singer and solo artist.
Recently, on January 5th, Justine released her first single "Enough". Justine Strut is expected to release her first EP in 2015.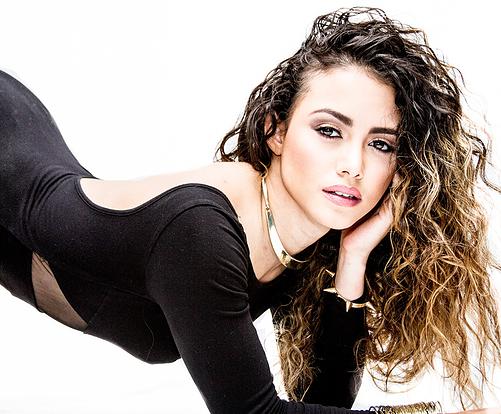 Q&A:

While still in Cardinal Spellman high school you danced in Don Omar's music video, what did that experience mean to you at just 16?
 The experience of dancing in Don Omar's music video was incredible. It was my first professional job as a dancer and what made it better was we shot the video on my 16th birthday. While most people have a sweet 16 I was on a set for my 16th birthday. I wouldn't have wanted to spend my 16th birthday any other way.
---

You've always been a talented dancer, have you also always know you could sing as well? 
I always knew I wanted to sing, but for a long time I didn't feel I was good enough. I can honestly say I gained my confidence while performing with The Almost Angels. Performing with them was the first time I felt I could sing. Performing besides such strong and talented women helped me gain the confidence I needed to believe in myself and my dreams. I was scared to sing in front of people before Almost Angels, now I perform on a weekly basis. Performing with them gave me the confidence I needed to be an artist.
---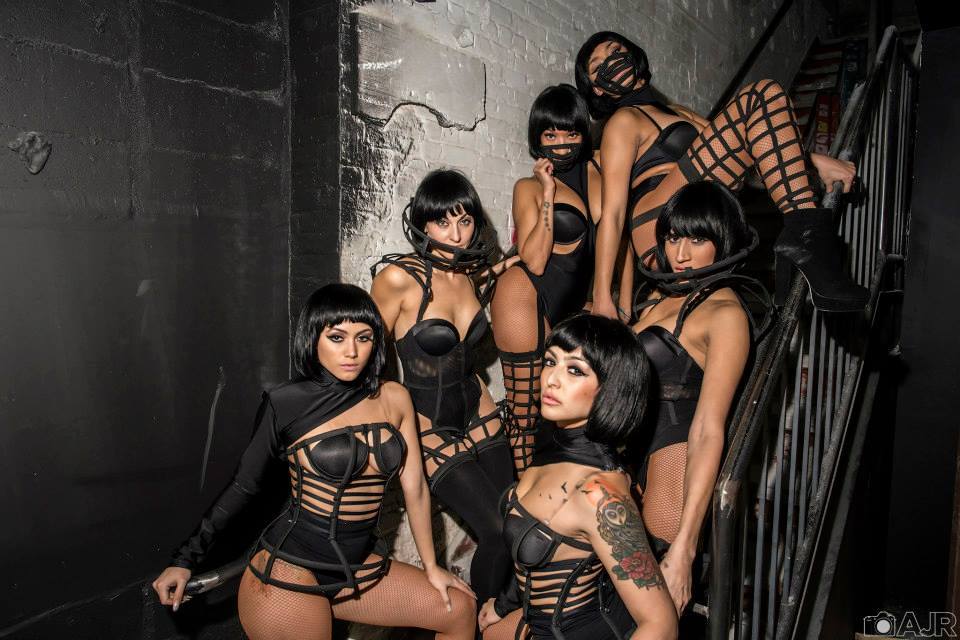 Congrats on winning the Best Casino Revue and Best Lounge Act awards! You have to perform almost every night, as a dancer, as part of The Almost Angels, how do stay in peak performance on a grueling schedule?

Staying in peak performance with my schedule and all the traveling is tough. I travel every week to and from Atlantic City on a Greyhound bus so the comfort is limited. Rest is the most important thing. Our show is 3 hours long. Even if your not singing lead on a song you are singing and dancing backup. Performing in a casino is also rough as there is so much smoke in the air from cigarettes and cigars. I try to get 8 hours of sleep a night, eat healthy for the most part and every Sunday I try to stay on voice rest.
---

What differences do you enjoy about when you're performing as a solo artist as opposed to when you performed with huge stars like Madonna?

Performing for Madonna was incredible. It has been my biggest job thus far and who gets bigger than Madonna. With an artist they already have a fan base. They love them before they even see them. With an artist, I'm dancing backup which is and always will be my first love, but at a young age I knew I didn't want to be backup forever. My favorite difference is your control of the audience. Performing as a solo artist is very different. The pressure is all on you. You have to impress and make the audience believe in you.  When I'm performing as a solo artist I'm dancing but I'm also using my voice. The feeling is on a whole other level. The smiles you create on peoples faces, how you connect with them when you come up to sing to them is so fulfilling. You feel on top of the world.
---

What would you say has been the best lesson or experience of your artistic journey?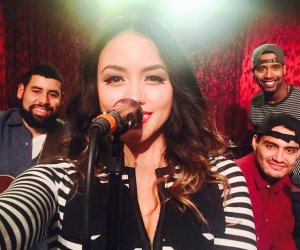 The best lesson I've learned on my artistic journey is you need a team. Your team is everything you have. Those people that believe in you, want to be involved, and want to work with you are everything! You don't make it in this business alone. My best experience has to be the creative process to see an idea come to life is incredible. The writing process, recording process, rehearsing process, filming process, and then sharing it with the world. Its feels amazing to see all your hard work pay off.
---

How did it the process of recording your first single "Enough" come about? And what do you hope for your first EP?

I started working with a producer that approached me after seeing me perform backup for my mentor, Anthony Rodriguez. We started to work together and he gave me a track to write to. I wrote to it and he sent it out to his writer who rearranged the idea and it became "Enough". I instantly fell in love with it and we recorded it right away. Its been a long journey with "Enough", it was recorded over a year ago. Im just glad I can finally share it. With my upcoming EP I hope to inspire people and share my story. I want people to connect with me, my music and be able to relate. I want to make people happy, make them remember that bad time and know its okay. There's people here who understand. I want to make them dance and celebrate life and love. I want to make people happy.
---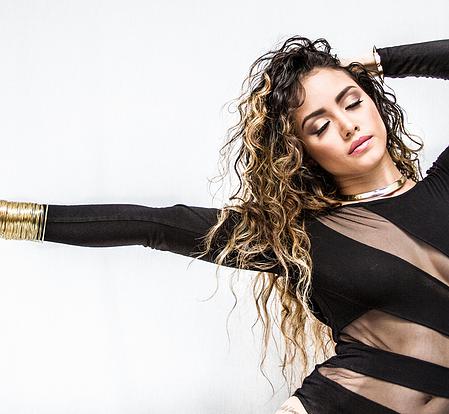 What are some of your influences for you first EP?
My influences for my first EP are my musical influences along with my everyday life influences. I was born in the 90's and raised in the Bronx, NY. Growing up there was always Freestyle, Hip Hop, R&B, and Pop being played. My Parents were huge Freestyle fans. Growing up in the Bronx there was always Hip Hop and R&B being played and my own influences were bands and pop stars of the 2000's. At 18, I started working in house music clubs. I never heard house music until then and it was a whole new world to me. I want my EP to represent me and where I come from along with what made me who I am. I want my music to be R&B/Pop with an undertone of house music. My musical influences are Celine Dion, Madonna, Mariah Carey, Lauryn Hill, Missy Elliot, Britney Spears, Spice Girls, and Jennifer Lopez.
---

Where do you see yourself in 5,10 years?

In 5,10 years I see myself as a successful solo artist, making more music and performing around the world.
---

You mentioned most people didn't know you were an artist till you released your single. How does it feel to be doing it on your own now?
 It is liberating! The feeling is indescribable. There was a time I doubted that my dreams would become reality, but even if I doubted myself the one thing I never did was give up. To be able to release my creations and see me and everyone who has been apart of my journey's hard work come to life is so fulfilling. You may dream a lot, but when you see those dreams become a reality its just so overwhelming. I am so blessed and thankful for all the support I've received.
What was the best advice you have received? (or a bit of advice for the reader) 
The best advice I've ever received is to never be discouraged. Thats the same advice I would give. There's many people that won't believe in you and your vision. You will hear a lot of No's, but don't ever let that discourage you. As long as you work hard, and stay determined your goals will be reached. Don't let your success be defined, You define your success.
Share: