About Bob Gordash
Fort Lauderdale area native Bob Gordash is an award-winning brewer who is known for his ultra-potent, Belgian-inspired ales. What began as a simple system on the kitchen stove yielding 5 gallons of beer soon led to a much more sophisticated brewing system–welded together by a friend (paid in beer)–in the back patio that eventually lead to his own brand and then moving on to much bigger brewery in Cape Canaveral, FL.
After winning quite a number of local contests and even brewing his recipes at a local brewpub on a larger scale, he decided to enter the 1996 Samuel Adams sponsored World Homebrew Contest with his "extra special bitter". Out of 800 plus contestants he was one of 10 chosen as semifinalists and flown to Boston. Then off to Europe as one of three selected winners, a cash prize and his recipe being bottled and distributed in the marketplace under the "Longshot" label, the second brewer in a row from Florida to win this prize.
Fast forward some 10 years and Holy Mackerel Beers was born. After growing that beer for many years and making a name for himself in the SFL beer world, his small company couldn't keep up with demand, and he wanted to work on larger-scale productions and after mutual decision to leave the company he founded, Bob left the company to work for the Florida Beer Co. where he is now brewer representative and craft-beer alchemist.
Florida Beer Co. is the largest craft brewery in Florida in terms of production, brewing well over 100,000 barrels every year. Within the past couple of years, the company has moved from its former location in Melbourne, Florida, and recently expanded production. Florida Beer Co. signed wholesale agreements with five large distributors in New York state to sell several of the company's products. That means a presence in 18 New York counties, with more likely to follow.
Holy Mackerel along with it's nanobrewery The Mack House, is now under new management and continues in the legacy that Bob established and can be found in several states outside of Florida, sadly not in New York, yet.
Q&A Session with Bob Gordash of Florida Beer Company
Who was key to influencing you (to start this type of business)?and why?

I would say friends primarily friends /fans . They would try my beer and keep coming back for more homebrew. Then they would all say the same thing " why on earth are you not doing this commercially?"

What were you doing before you launched your businesses and what was it like to take that leap and start your own business?
I was in a family business for 25 years . In sales, selling wholesale to stores in south Florida souvenir, tourist related products including postcards.

Most pivotal moment of your career so far?
It's hard to say. It was pretty earth shattering the first time I saw someone order my first beer "holy mackerel special golden ale" from a bar and then brag about how good it was.But I think launching my second year round beer " Holy Mackerel Panic Attack " takes the cake. Because at first it was hard to get distributors to order it then it took off ! And really my goal was that it could be a good selling second beer, a good addition but then it surpassed my first beer in sales and fans even emailed me saying they could not believe they would ever find a beer they liked better than special golden ale and now they have found it . One person said " you out did yourself!"
Did your Florida upbringing play a part in your interest in brewing?
Not at all . I just happened to love beer. But florida upbringing certainly helped how I marketed it. With the fish and all. Also, Florida at the time knew nothing of craft beer.

What were some of the biggest challenges of not running your own brewery when you outsource it vs. now when you are involved in large-scale brewing?
Not having your own brewery and out sourcing , well there was obviously many times I would run out of beer. Using an existing brewery to make the beer well. They would always focus on their brands first of course. And running out of beer would tick a lot of people off.With having our own large brewery we can satisfy big chain customers that don't want and can't afford to have a beer run out of stock.

Now that you are working at a much larger brewery, how have you changed as a brewer? What were the benefits of being the helm of your own brand?
I haven't changed as a brewer at all working for a large brewery. But I have come to appreciate a few more mainstream styles. Being at the helm certainly has its advantages. Without a doubt ! Deciding on my own what style to brew? How to label it and market it ? Well that's my love!

What does a typical day look like for you? Do you have "normal business hours"?
There's nothing normal about my hours. Much time is spent at night and weekends doing events and promotions. Many bar owners can only be Seen late in the day. And many emails have to be sent while at my home office in the mornings. The big challenge is not to multitask too much especially when driving.

One of the interesting things you were doing with The Mack House before you parted ways was experimenting with infusions. Are you still doing that at FBC?
FBC is still doing that. But not me personally. I do some infusions on my own and if they are a hit I make recommendations. I also work on test batches and ideas are presented to the brewery.

    How do you see some of the local laws in Florida affecting the growth of the craft beer market in Florida while some states like NY are more beer-friendly?
I don't think it's a major problem now. However  if lawmakers get their way in the future well that could really hurt.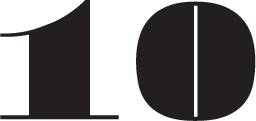 What are some other breweries that are influencing you?
Ponysorous in North Carolina for a small Nano brewery. For a large brewery New Belgium for sure. For hop eccentric beers stone, green flash and ballast point, for Belgians Allagash. For marketing and labels I feel dogfish head is the king . " off centered ales " I mean that is what craft beer is all about!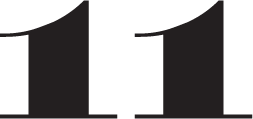 What was the best advice you have received?
The best advice I got came from many in the business not just one guy. And it was always the same…..DON'T DO what everyone else does. And it amazes me how many breweries just don't get it !  In the 90s I saw microbreweries (as they called them then) making beer that was as close to bud/coors/miller /Corona that you could get. And I always asked why? For one thing for that particular style if you think you're going to do it better you have another thing coming! Then there's the price , can you beat these big guys ? It didn't make sense and those guys didn't last!.Today you have craft brewers copying each other with white ipas,  India pale lagers , and now the big craze session IPA's.Be creative! Invent your own style! And stop copying the others otherwise people will simply go for the cheapest on the shelf of all the clones. And who wants to compete by having to be the cheapest.
Share: