About YO.
After 5 years beatboxing in the clubs of Tokyo, he decided to start traveling the world and busking* for his living and found himself in Brooklyn. His art form mixes his vocals with a loop station to sample and layer himself in real time to create spontaneous dance music. Through his experience performing, he discovered that in improvisation lies the key to accessing intense moments that open the mind and allow the infinite possibilities of musical creation.
*busking is the practice of performing in public places, for gratuities
LINKS:
【facebook】
www.facebook.com/yoiamyo
【soundcloud】
www.soundcloud.com/yoiamyo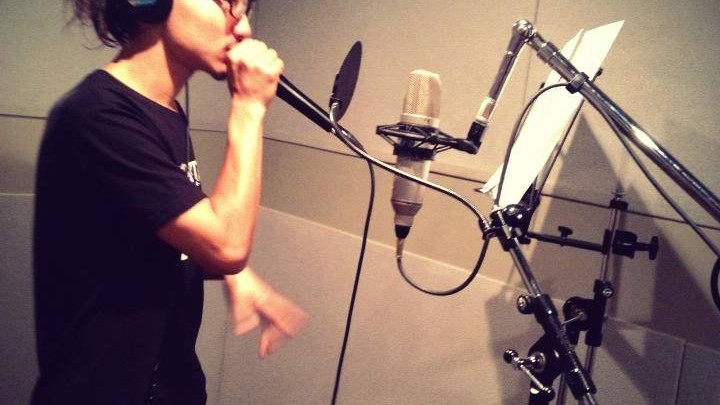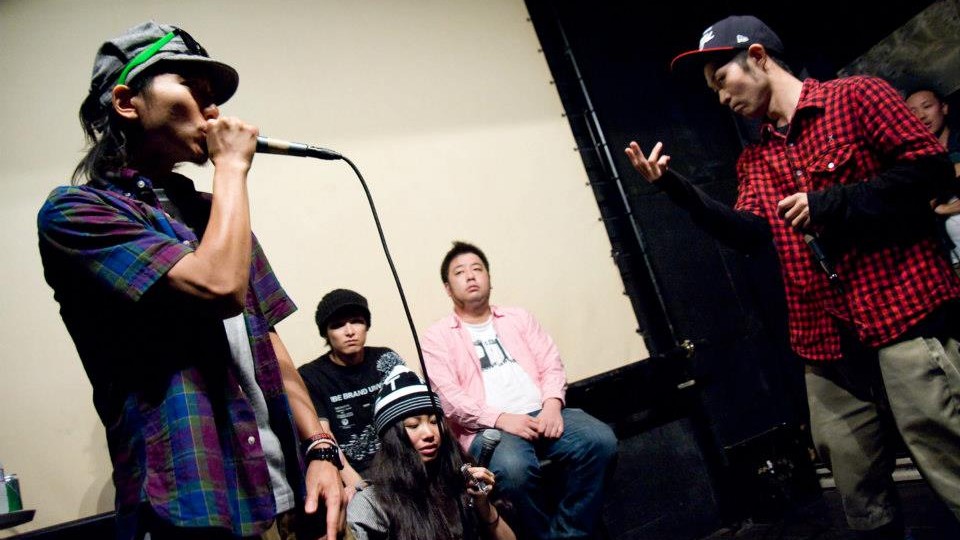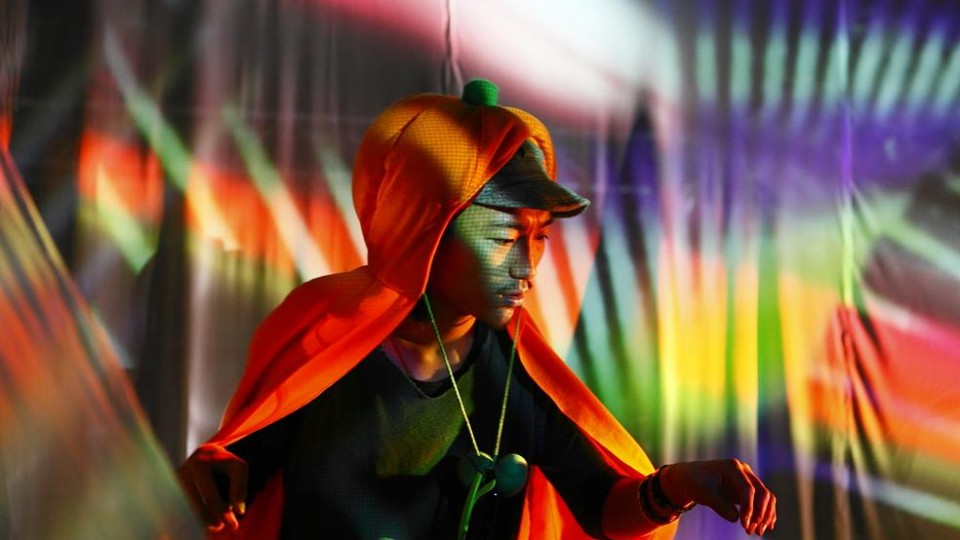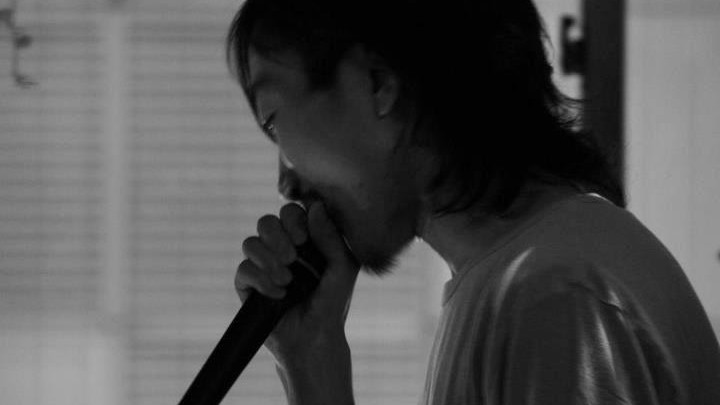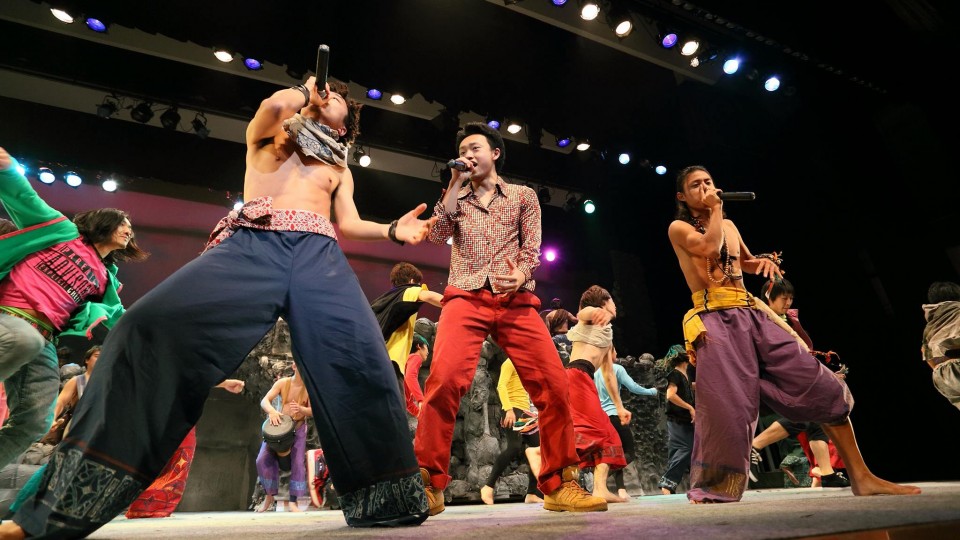 YO., Beatboxer/ Producer/ Actor

When you were a kid, what did you want to be?
I wanted to become someone really special. I have a great respect for people who have done great things, whatever they are. They always made me think, 'I wanna be like that.'

What sparked your interest in music?
I have two older sisters and they introduced me to some popular music from overseas when I was 14. I still remember when they told me  'This is the good music.' They had CDs for Beatles, Oasis, Bon Jovi, and many more. It just sparked my interest not only in music, but also my curiosity to the world.

Who or what was key to influencing you to start to beatboxing? and why?
One of my best friends introduced me to *AFRA's CD, he said 'He is making these sounds with his mouth', which totally blew my mind, and as you know, it changed my life. Though I never imagined my life would become like this, after I listened to his music, I started trying to imitate his sounds and rhythms.

Did your Tokyo upbringing influence your personal & artistic style?
I think so. I was born and raised in Tokyo, which is the central part of urban culture in Japan. So I had so many opportunities to experience the underground music scene. I assume that made me more curious to music scene overseas.

How would you say moving to Brooklyn, New York influenced your style?
NY is really exciting. Anything goes. Anything happens. I'm sure I'm blessed with good luck.

What is your current song/music obsession?
Techno is my favorite music for now. It's been a huge influence on me.

Who are some other musicians that inspire you?
Beardyman and Dub FX have really inspired me in terms of looping beatbox and vocal sounds to create music.

What does a typical day look like for you? Do you have "normal business hours"?
I usually busk in the evening, which is also my business for a living at the moment. In the mean time, to be honest myself, I always try to ask me 'What am I excited for now?' and decide my priority to do in a daily life.

How long have you been doing beatboxing for? When did you realize you had this talent?
This is 10th year anniversary for my beatbox life! So, yes, I've been beatboxing for 10 years. Also, I've been using *Loop Station to create my own music since 2009.
I realized that I could be able to beatbox when I first tried making some sound with my mouth, but never imagined that I would become who I am now.
How do you handle mistakes during a performance?
Mistakes are always a gift for improvement. My art form is basically, improvisation, so I always try to take advantage of it because it sometimes takes me to somewhere I never experienced.

What's the most difficult part about being a street performer?
In my experience, especially in NY, busking always starts with finding a spot for the day. Popular spots are always very competitive, so I often walk and take subways with my heavy equipments as long as, or even more than I play at the spots.
    *AFRA -a Japanese beatboxer, also known as a pioneer in Japanese beatbox scene.*Loop Station – a sound equipment that can record, loop and mix sounds in real time.*Beadyman – a British musician from England renowned for his beatboxing skills and use of live looping technology.*Dub  FX – a world wide street performer from Australia who creates live music  using live looping and effect pedals combined with his voice.
Share: