We met this blue eyed beauty at Chris Smitty's Drink & Draw event at the Greenpoint Manufacturing and Design Center. Originally from Philadelphia, PA, Erica Jay has inspired art work all over the Tri-State area, as well as Europe, Puerto Rico, Montreal and any other places this year. She began modeling at 21 Her focus is on creating fine art and figure work. She currently works at School of Visual Arts and has modeled for multiple shows and publications, even body doubling for HBO Series Criminal Justice.
Join Erica 
this Sunday, January 25th, 2015, she'll be hosting with Chris Smitty Smith
 at Coco 66 in Greenpoint for $10 nude figure drawing,
4-7 pm
. Just bring art supplies! Beer available at the bar, great music, and creative people!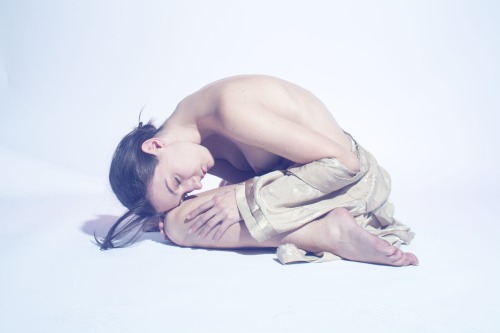 Q&A:

When you were a kid, what did you want to be when you grew up?
I wanted to be an explorer and an archaeologist! Or work for the U.N. I still want to!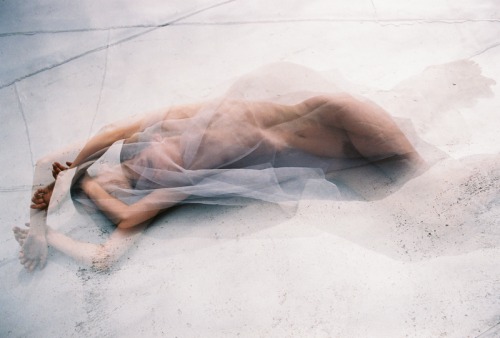 What made you decide to become a work of art? 


I started modeling for fun in college, as a way to offset all of the super serious coursework I was doing. I worked in the fashion industry for a few years before losing my job and began modeling full time.

You recently came back from Bogota, Colombia. All of the places you've traveled to pose, which was your favorite experience?
I am actually still in Colombia! This was a vacation but I did pose in Bogota on New Years in the deserted streets- everyone leaves town for the holidays so my boyfriend and I took advantage and did some night photography. I've posed in front of the Royal Palace in Madrid at sunrise, on the glacial plains in Nova Scotia, El Yunque rainforest in Puerto Rico, in Lake Powell in Utah. I didn't know much about traveling before I started modeling but it has been a great vehicle to see amazing places and create art in weird settings.
---

What is your favorite part about doing body painting?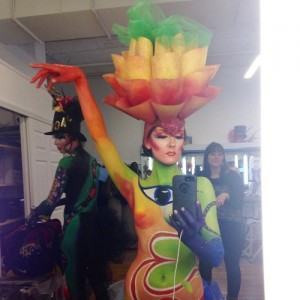 I recently worked with Makeup Forever company for their student graduation ceremony. I love work with students because they are full of ideas and they aren't obsessed with doing everything correctly.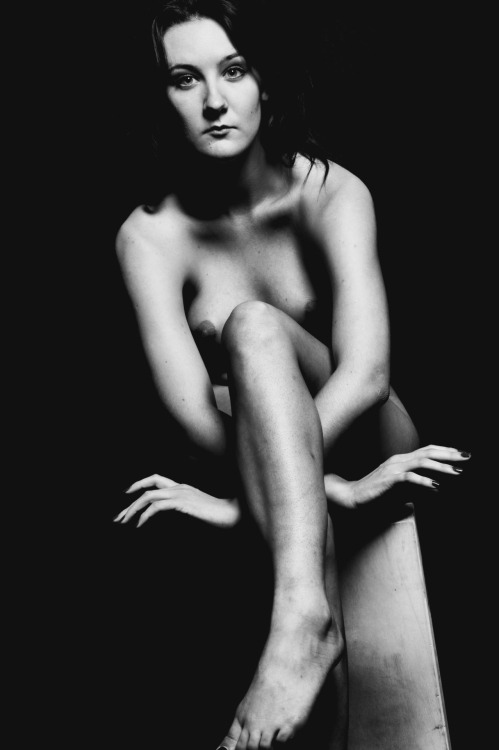 Is modeling your primary career?

It is! I have been modeling full time for two years. I make all of my income from workshops, private drawing classes, art schools, photo shoots and occasionally selling a print here or there. Most models travel full time but I prefer to live in NYC and travel occasionally for work. I don't like traveling to a place just because it is lucrative for booking shoots. This was never a money making endeavor for me, just a way to live a happy and fulfilled life. I hustle as I'm sure most full time models do and respect anyone who still loves this job even though it won't make you rich.
---

Have you always felt so comfortable in your own skin?
No, I haven't. I was very self conscious in high school and wanted a nose job!  I am very comfortable with what I look like now and I enjoy having a physical record of how I have changed and grown over the years. A lot of it is just getting older. My body at 26 is a lot different than when I was 21 and had just started modeling.

What goes through your mind while you're posing?
For 10 minute poses or less, I think about walking from my apartment in Bushwick to the L train and imagine all of the things I would see! With longer poses, I usually think of what I have to do for the week or just zone out!
---

When looking at the art created of yourself, how does it feel to be the muse?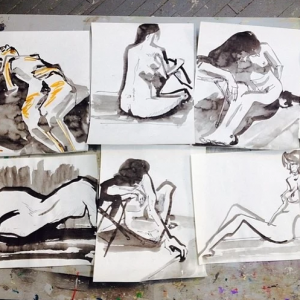 I am happy to inspire those I work with but I don't think of myself as a muse; I don't like a lot of my personality to come through in my work because I want to keep part of myself private. I recently went to the Botero museum and noticed that the nude drawings weren't titled with the model name, which is fine by me. Sometimes being an anonymous figure is good!

Have you had any funny or embarrassing experiences while modeling?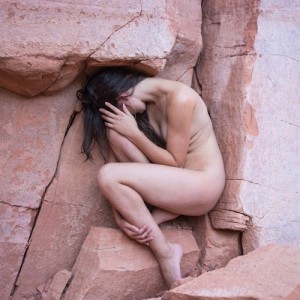 My best friend is also a model and we were posing on a nude beach early one morning before flying out to Puerto Rico.  The photographer we were working with (also a close friend) was shirtless, shooting us in the water. An older nudist began interrogating us about our ages, our relationship to the photographer, if we were being paid, why we had body hair in certain places. The photographer calmly told her we are professional models, and she told him that he needed a chest waxing. Completely absurd!
LINKS:
http://ericajay.carbonmade.com/
http://www.modelmayhem.com/2108801
Share: